Product Detail
Long stepped pressure-resistant tempered glass
1. Step glass:
Step glass is a kind of deep-processed glass that can be used in boilers, lamps and other high-temperature equipment.
The processing difficulty of stepped glass is more difficult than that of conventional mirror glass, and the risk of scrapping is higher. The general processing fee is more expensive than that of ordinary mirror glass. The pressure resistance of glassware processed into steps is relatively low, and it is suitable for various sight holes and windows without working pressure. The sight glass processed with high temperature glass also has good high temperature resistance.
The company specializes in the production and processing of stepped mirror glass. The product has good transparency and excellent temperature resistance. It can withstand high temperature baking at 300-1500 degrees without frying.
In the process of industrial injection, some sight holes are also designed to be stepped in order to better hold the glass.
The most common type of step glass in life is floor lamp glass, which can be found in every corner of the city. At night, the light emitted by the light through the step glass adds a beautiful scenery to the city.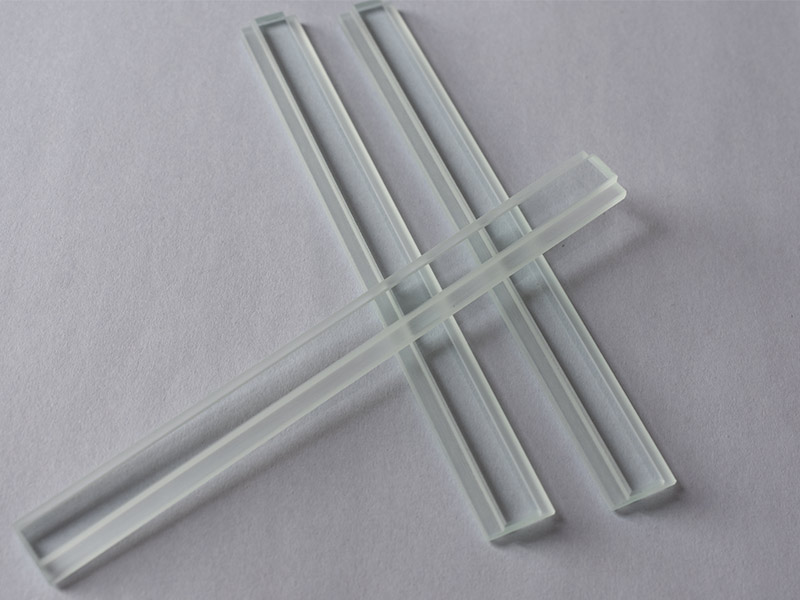 2. Processing range:
Machinable thickness: 2-25mm.
Product processing size: ¢20mm~¢700mm, the square size is within 1000mm*1000mm, other sizes can be consulted.
Processed step glass types: ordinary step glass tempered glass, ultra-white step tempered glass, counterbore step tempered glass, step frosted tempered glass, strip step tempered glass, special-shaped step tempered glass.
3. Product application scope:
Products are mainly used in clocks, electronics, underwater and buried lighting industries. Our company is a professional enterprise in the production and processing of step and optical coated glass. It produces round step glass, special-shaped step glass, and long strip step glass. The products are finally sold in Japan , European and American markets. Various tempered glass products can be customized according to customer needs.
If you are interested in the Long stepped pressure-resistant tempered glasse or need to consult, please click on our online customer service, or call us.
We customize all kinds of glass with nice price.
Welcome sending your inquiry:
Sales manager: Andy
Phone/WhatsApp: +8613569413718
Email: [email protected]
Skype: live:andypchao